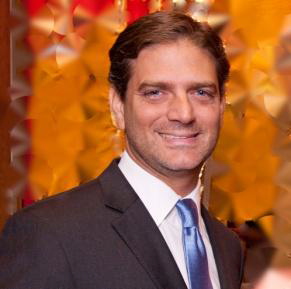 Joined Curtis Building Company in 1994. Representing the third generation of his family in the company. Craig helped Curtis grow into a formidable residential and commercial construction and development company. As a associate, he manages all aspects of specific real estate projects ranging in scope from $1,000,000 to over $20,000,000. Craig maintains strong relationships with local municipalities and governmental agencies while keeping in close contact with the company's customers, contractors and employees. In 2004, Craig, along with his twin brother Mark, was awarded the Building Industry Association's "Young Builder of the Year" award.
Craig has utilized his undergraduate Bachelor of Arts degree in Economics from University of Michigan along with his Masters in Finance and Real Estate from New York University to foster this success. Craig's background in finance has been key to the company's longevity despite the historical shift in the industry in the last decade. In addition to managing the family construction and real estate development business, Craig has managed over 1,000,000 square feet of various types of commercial properties, including light and medium-industrial complexes, self-storage communities, and office buildings as well as the construction and development of specific-use office buildings. Furthermore, Craig negotiated over $150,000,000 in construction, development, and property loans, over $200,000,000 in vendor contracts, and personally raised over $30,000,000 from individual or institutional investors.
Craig has studied solar and wind technology construction for small- and large-scale projects and wind technology as a utility provider. Through an alternative energy construction company, Greenius, Craig and a business partner constructed a "solar gazebo" prototype which has a patent pending so it can be pre-built through an assembly line process. Mark and Craig have obtained approval to develop 166 energy efficient apartments in Royal Oak, Michigan which will carry and generate about 0.5 megawatts.